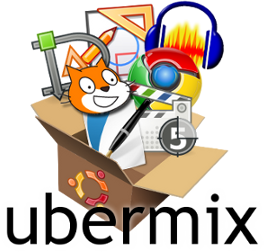 There are exciting opportunities using 21st Century Learning tools and Cloud-based/Web-based applications...
How does that help us if we can't provide devices to our students to access these resources?
Low-cost laptops can be purchased at half the price of traditional computers and provide mobility and access to students and teachers. Combine them with
ubermix
:
"An all-free, specially built, Linux-based operating system designed from the ground up with the needs of education in mind."
And you have a solution that is manageable and scale-able by the average teacher as well as the most demanding educational environments.

This will be a hands-on exploration of using the 
ubermix
 platform and the open-source tools that come with it. This session will also include a discussion of the use of Chromebooks and iPad Minis and how they compare with ubermix devices.